The Department of Creative Studies is piloting a new program titled Public Theatre Project, facilitated by theatre instructor, Tracy Ross.
The Public Theatre project (PTP) provides theatre space on the UBC Okanagan campus for community groups to create experimental performances and open rehearsals. The aim of this project is to build a cohesive community and animate campus life by providing a gathering space on campus, and generate an environment for dialogue, sharing, and learning.
After working in the theatre community for a number of years, Tracy Ross explains that she saw a need to have an open space where people can come together to share ideas and resources.
"I created the Public Theatre Project to help create awareness and synergies about and between student projects, community groups, artists, and local programming." She notes.
"There are a number of theatre and performance groups in the community do not have spaces that are large enough or even in the public to be able to experiment or to share what they are working on. This is a way that we can help facilitate meaningful exchanges between University learners, emerging artists and professionals 'in the field'."
Community groups are invited to hold their rehearsals or studio times in the University Theatre (ADM 026) on Sunday from 1:00 to 4:00 p.m., and are required to open up the space for other community members or students on campus to view what they are doing.
Tracy held an open house in early January, and the bookings to use the space came flooding in. Almost every weekend from January to March has been booked with community dance and theatre groups to rehearse as well as organizations that invite the public to participate in open workshops.
Schedule of Events
February 9 | Body Project
1 p.m.- 2 p.m. Body Project welcomes participants to a contemporary dance class- open.
2 pm.- 4p.m. The public can observe the artists creating work.
Body Project is a Post Secondary Contemporary Dance Education Program that is holistically based. www.thebodyprojectdance.com
February 23, 1:00 to 4:00 p.m. | Miles Kroeker 
Open Workshop- Miles will lead a workshop around getting participants to discover their own true potential through movement and express that helps benefit their overall health and wellness. Miles helps participants tap into their own unique skills and move towards the things that feel intrinsically good/right for each person. Miles Kroeker has always been intrigued by movement and the expressive potential of the human construct. He has spent time investigating dance, contact improv, yoga, tai chi, theatre, and more.
March 1, 1:00 to 4:00 p.m. | ACTS29 THEATRE 
Open Rehearsal – Production of USERNAME by Brian Hampton
ACTS 29 Theatre is a faith- based drama program for Okanagan Youth in Grades 7-12. They will be preparing for their upcoming tour.
March 8, 1:00 to 4:00 p.m. | Company B- Canadian School of Ballet 
Company B prepares for upcoming competition season. Come and watch large group numbers as well as small group and solos. Company B and Junior B are audition based performance groups under the Artistic Direction of Carley Bailey. Our goal is to provide exceptional pre-professional performances that will enrich our local dance community. Both companies provide committed, deserving dance students with an opportunity to achieve a higher level of education in the performing arts through additional training and expanded performance opportunities.
For more information or to book the space, contact tracy.ross@ubc.ca. Subject title: PTP booking.
How it works
Public Theatre Project will take place at the UBCO Theatre (Admin 026) space Sundays from 1 p.m.- 4 p.m.
Organizations and artists book the space with the UBCO project Coordinator, Tracy Ross, by filling in a request form. Bookings are done on a first come- first serve basis and sequential bookings are discouraged.
The intention of the Public Theatre Project is to create a space for experimentation and open rehearsal. If artists or organizations wish to use this particular space as a performance venue, they would have to book it through campus bookings.
Your event day will be published throughout campus and on social media.
You agree to the basic terms of use, you will not be charged for the space, and you cannot charge for your event.
Your event must be open to the student body and public to observe or participate.
SPACE GUIDELINES
The space will be open promptly at 1:00 p.m. for entry and close at 4 p.m.
Nothing can be affixed to the floor, and the space cannot be permanently altered in any way.
The space must be restored to its original state. Garbage must be collected and properly disposed of.
Students and public are free to watch the process, with the understanding that they are to be respectful and supportive.
The space will remain inclusive, open, and welcoming. We encourage diverse perspectives and voices.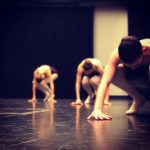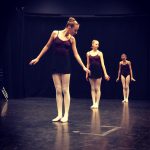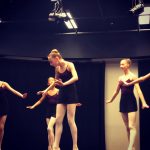 (Photos: Canadian School of Ballet- Pre-Professional Program)