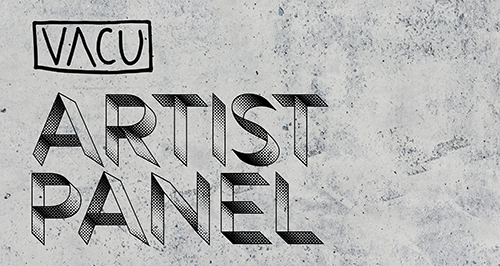 What: Artist Panel
Who: Wanda Lock, Melany Nugent, Tania Willard, Victoria Moore
When: Monday, April 1, 2 to 3:30 p.m.
Where: UNC 106 Theatre, UBC Okanagan Campus
The Visual Arts Course  Union is hosting a panel discussion of professionals working in Kelowna's visual arts and cultural community.
The panel will include Wanda Lock, curator at the Lake Country Art Gallery and practicing artist, Melany Nugent, assistant director of the Alternator Centre and practicing artist, Tania Willard, curator, MFA graduate and visual arts instructor in FCCS, and finally Victoria Moore, emerging artist and professional working at the Kelowna Art Gallery and Alternator Centre, a recent graduate from the BFA program. The panel will be moderated by Winnipeg based curator Jaimie Isaac.
The purpose of this panel is to shed light on possible careers in the arts, the panelists will discuss their experiences, education, residencies, etc. and their current positions in their field, to help educate our students on the possibilities upon completing their Fine Arts degree.